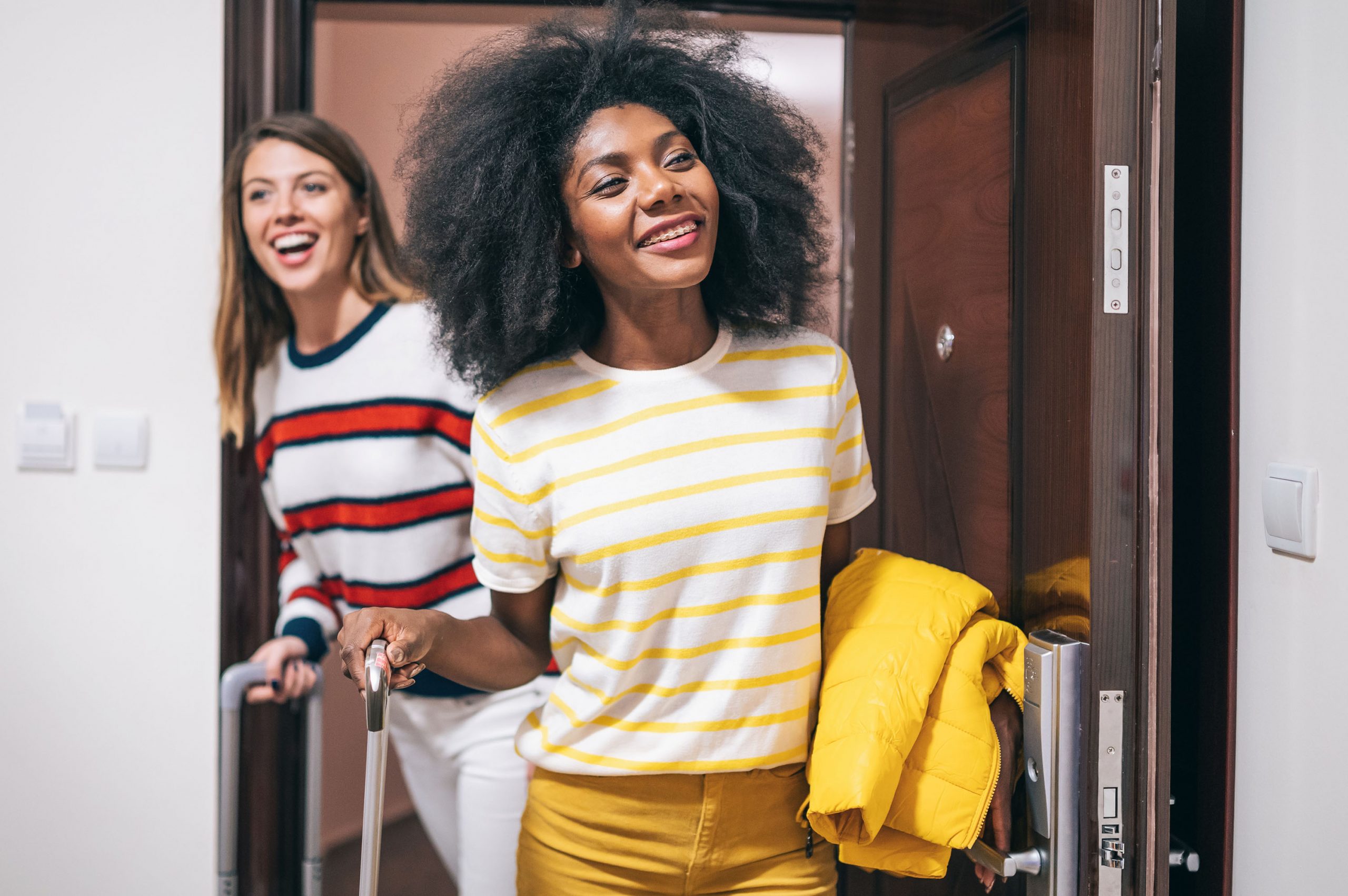 Keyless entry using a smart phone is becoming a must at discerning hotels, vacation rentals, and multihousing developments, for good reason. It maximizes convenience for guests, homeowners, staff, and management, while improving security.
Bodhi offers a remarkably simple and affordable solution via our interface with the major keyless lock integrators.
Guests, homeowners and service staff no longer have to carry keys or keycards or worry about losing them. They can open doors remotely for visitors, yet rest assured their property is secure.
Management has access to real-time lock status and full control of who is authorized to enter each room or area.
Security staff  have a full audit trail of everyone who has unlocked a room or area.
Bodhi Door Look Control works with the browser-based Bodhi Guest App, your property's custom app, or a simple web link you can send in a text or email. And, in most cases, you can use it with the electronic locks you already have installed.
Contact us to learn more.