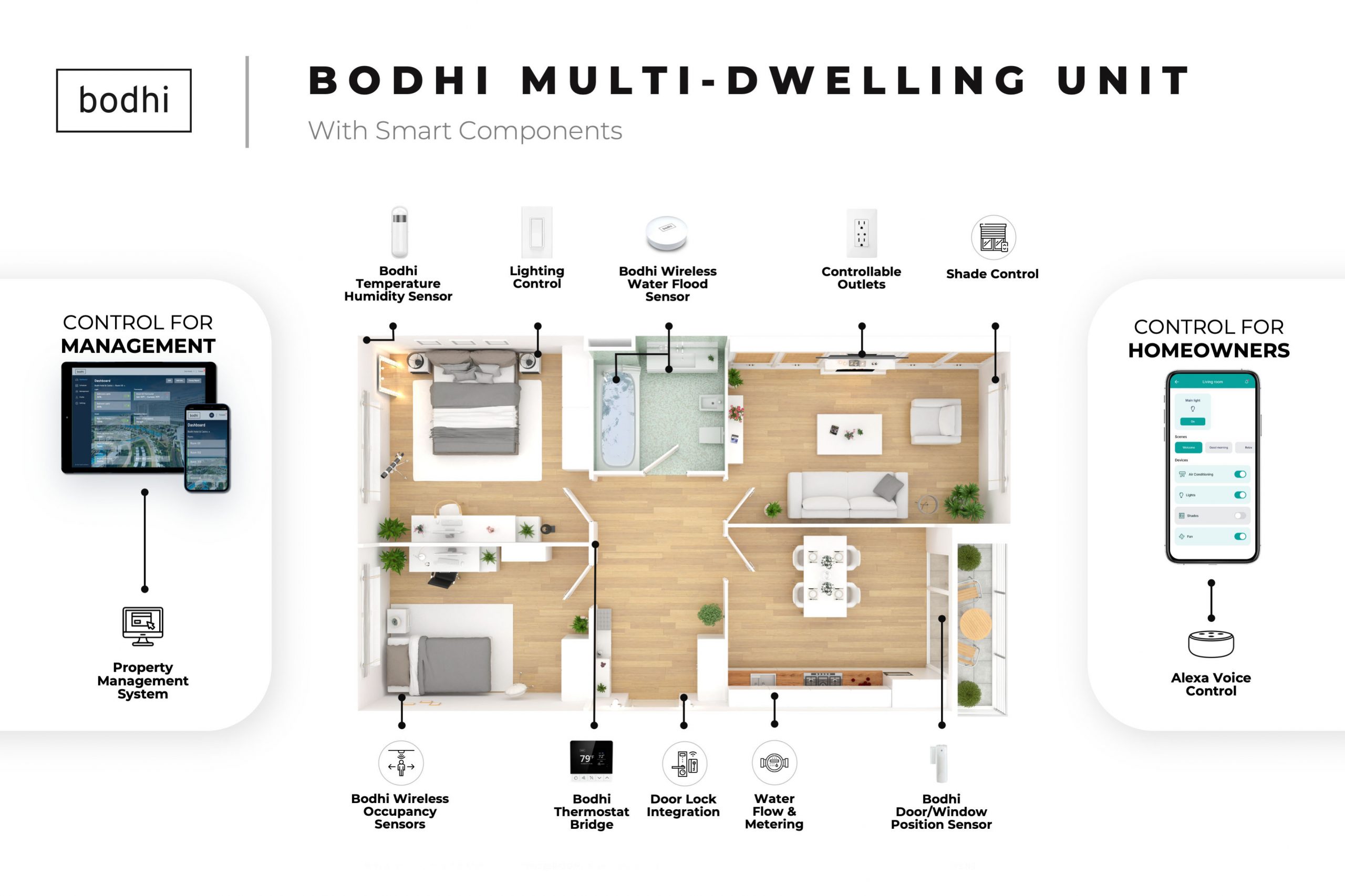 Bodhi is an extremely flexible solution for management of multiple residences in a condo, apartment or multi-home development.
While Bodhi may be configured in many ways, this popular configuration includes:
A Bodhi Thermostat Bridge with occupancy sensor
Additional occupancy sensors as needed
Supported third party door lock control
Supported lighting control
Supported shade control
Bodhi Wireless Water/Flood Sensor to detect plumbing leaks and floods
Supported water flow control and water metering
Controllable outlets
A Bodhi Door/Window Position Sensor
Bodhi provides management control through the Bodhi Cloud application, and homeowner and tenant control through the Bodhi Resident App.
As with other Bodhi setups, you will
Save at least 10% of residence energy costs
Protect against expensive leak, flood and mold damage, which insurance industry studies show are involved in

57% of real estate insurance claims and
71% of dollar losses

Improve security
Simplify and improve maintenance
Simplify short-term rentals of individual units (or across the property)
Greatly improve the satisfaction of residents
Contact us to learn more or see a demonstration.