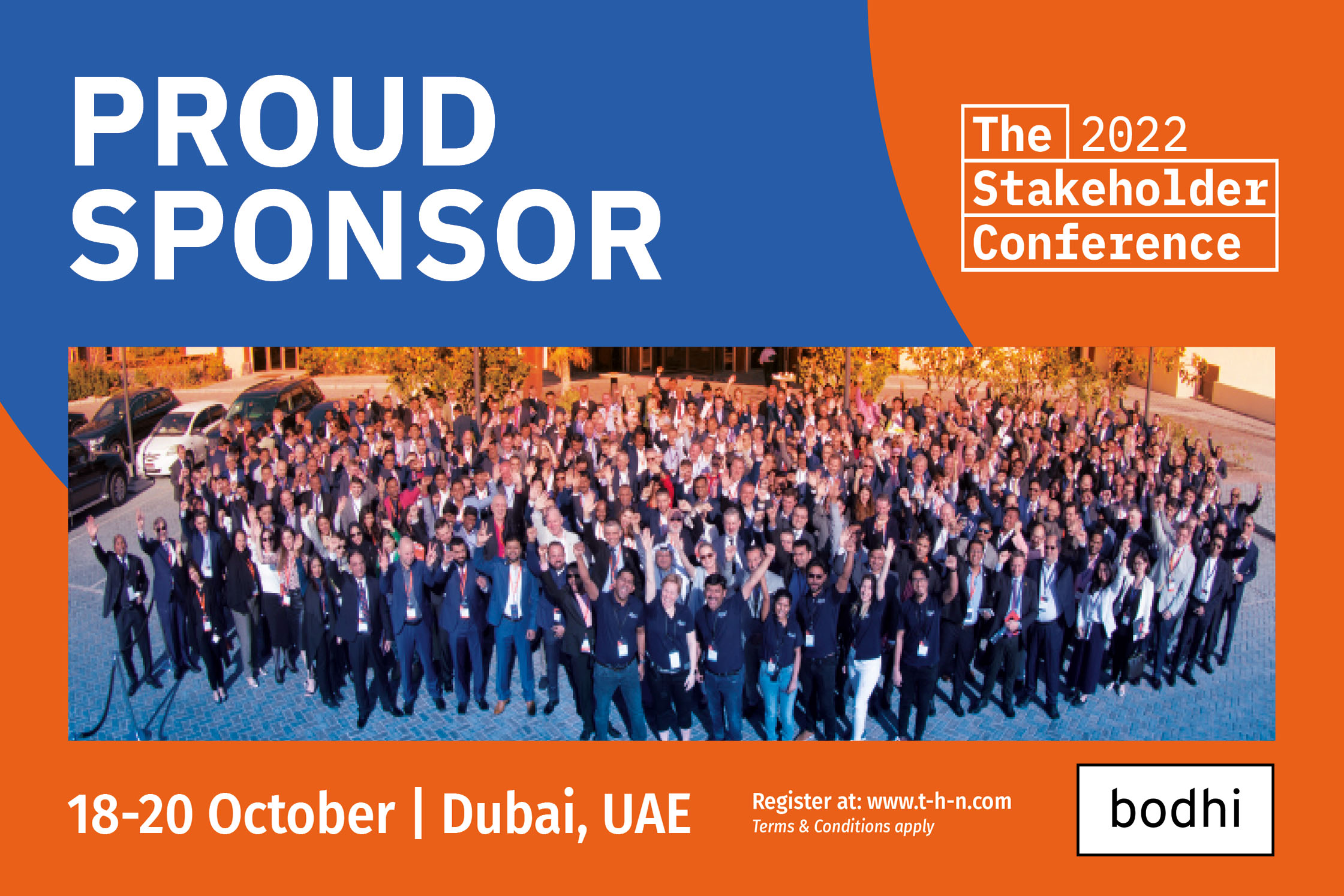 The annual Stakeholder Conference is the Middle East's most influential event for the hotel industry, and Bodhi will be there October 18-20. You can see us in the Crestron Experience Room at the show.
Bodhi is a cloud-based platform that centrally monitors, analyzes, schedules and controls all of the technology on your property from a single interface –lighting, climate, water, electrical metering, audio/visual and more– saving energy and labor while significantly improving the guest experience.
In guestrooms…
Bodhi can save at least 35-45% of your guestroom energy costs by turning off lights, closing shades and turning down climate systems while guests are away
The installation-free Bodhi Guest App  includes keyless entry, room controls, amenity access
Welcome scenes surprise and delight guests
Manages and enhances Crestron and Lutron or works on its own
Predictive maintenance minimizes technology downtime and guest frustration
In restaurants, bars and common areas…
Bodhi manages and automates music, video, lighting, shading, and climate
Helps free management and staff time during rush periods by automating settings changes and allowing staff to set up in advance of special events
Predictive maintenance minimizes downtime, improves service
In the event center…
Calendar-based scheduler allows technology setup during planning phase of each event
Local controls simplify last-minute adjustments and changes
Best of all, Bodhi is so simple that everyone will be able to begin using it immediately.
Contact us to learn more or see a demonstration of Bodhi