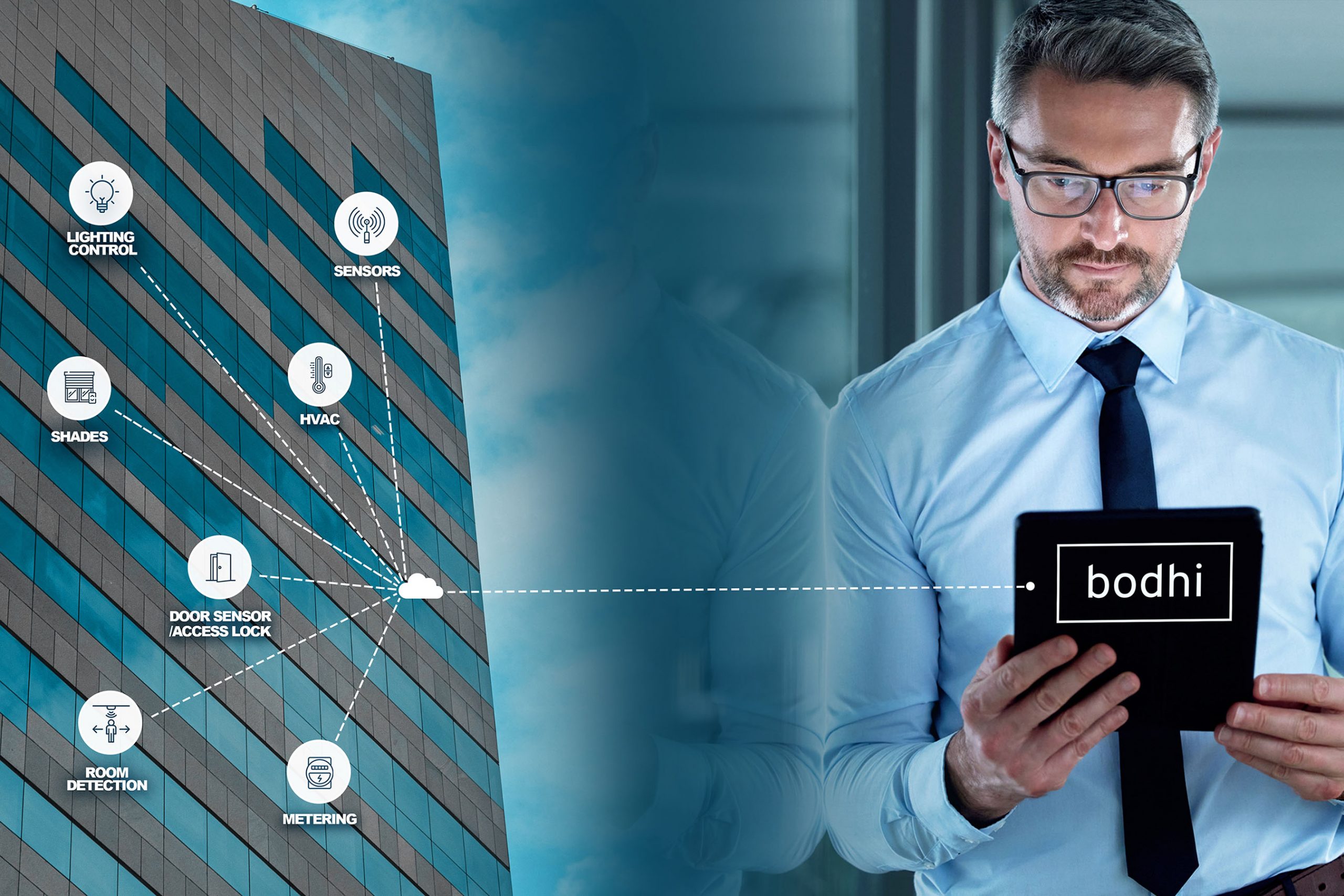 The Internet of Things (IoT) is made up of all of the devices, sensors, and systems that connect to and exchange data over the Internet and other networks. The last few years has seen an explosion of the technology, with something like 10 billion active IoT devices as of 2021.
In building management, the IoT includes a wide variety of devices that Bodhi can connect to, including:
Thermostats
Lighting and shading controls
Door locks
Occupancy sensors
Door/window position sensors
Water flow, flood, and leak sensors
Water shutoff valves
Humidity sensors and exhaust fans
Air quality sensors
Carbon monoxide detectors
Water and electric meters
Alarms
And through the Bodhi platform we can include control systems from:
Crestron
Lutron
QSC
Rako
and many other companies
We have carefully designed the Bodhi API to be able to connect to all of these devices and systems, bringing their management under a small number of Bodhi applications including the Dashboard, the Scheduler, and the Bodhi Guest and Resident Apps.
An inclusionary business model
Most manufacturers pursue an exclusionary strategy, attempting to lock clients into their own, proprietary hardware and software.
Our strategy is inclusionary, encouraging you to pick and choose those devices and systems that work best for your specific needs, but bringing them together under a single, simple-to-use umbrella.
It's the Internet of Things that makes that unique and powerful strategy possible.
Contact us now to learn more or for a demonstration.