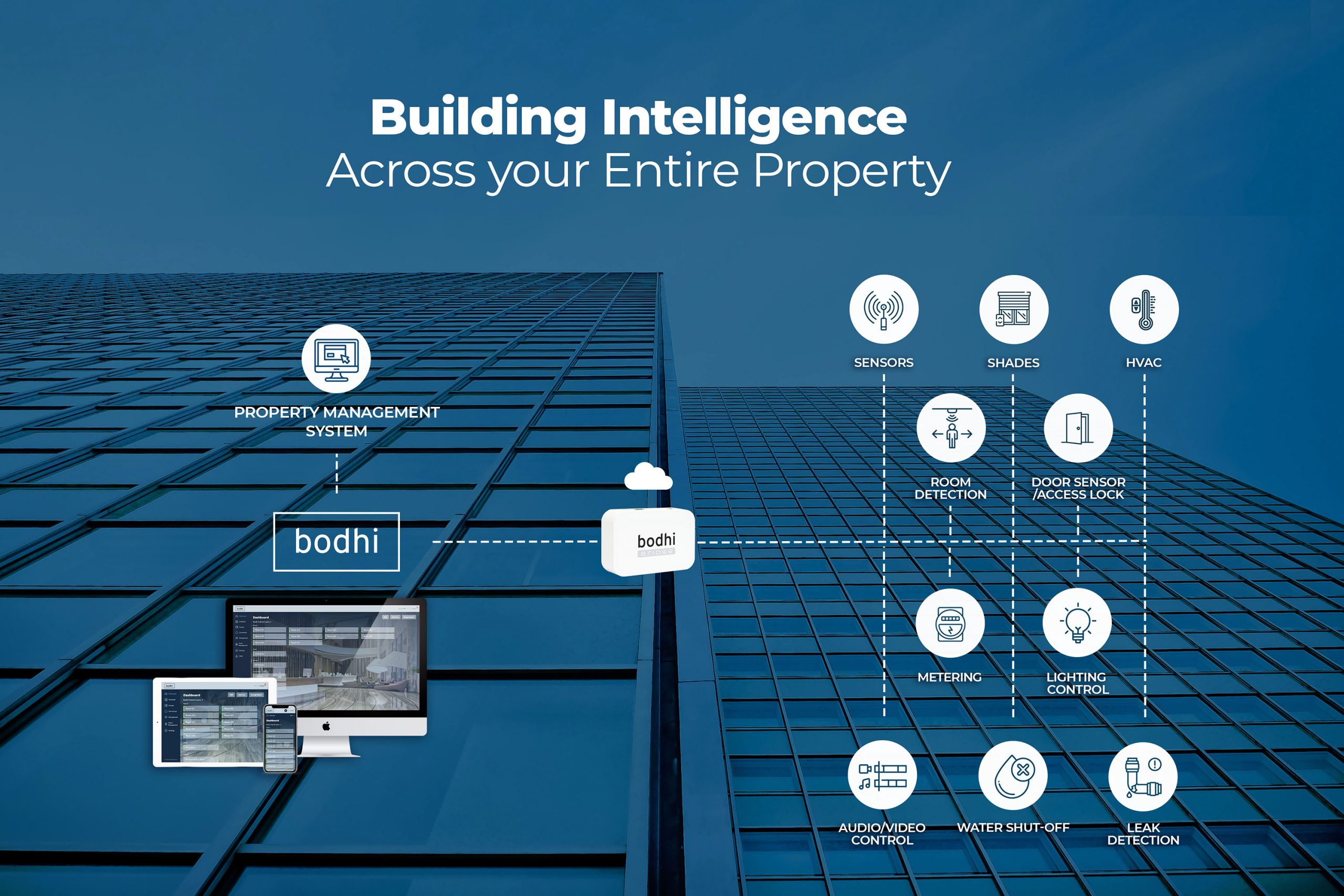 Bodhi is revolutionizing the guest and client experience, making it easier for people to live, work and play in hotels, resorts, condos, rental units, houses, and offices.
It's Bodhi's unique API that makes that possible, connecting to nearly all of the technology on a property. Bodhi simplifies and enhances the use of lighting, HVAC, audio, video, water, electrical, and other key systems.
If you're a manufacturer or developer serving the hospitality, MDU or office markets, we'd like to talk to you about the Bodhi Partnership Program.
As a Bodhi Integration Partner:
Bodhi will simplify the use of your product and enhance its value for potential customers
Now clients will be able to monitor, control and automate your products together with other technology on the property from the Bodhi Cloud management dashboard, the Bodhi Guest App and Resident App
Our developers will work closely with you to ensure that Bodhi and your systems work together flawlessly
We will promote your systems via the Bodhi dealer and consultant networks
You will join an elite group of thought leaders in the building intelligence market
Learn more. Contact us today.
Join our growing list of integration partners. Here are a few examples: