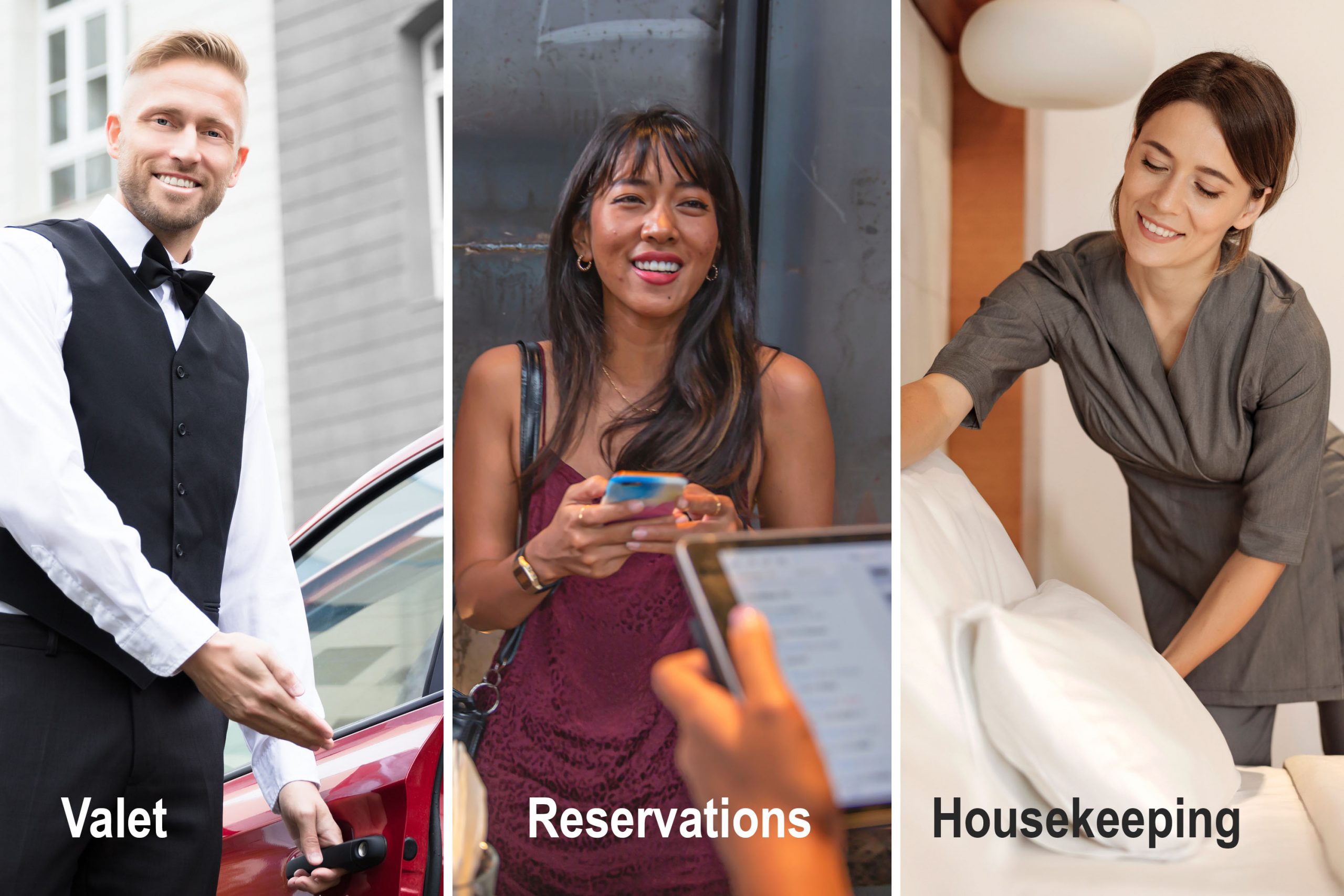 The Bodhi Guest App and Resident App simplify the way guests and homeowners access your property's many services, helping them better enjoy their stay while increasing your revenues.
Your clients today are less and less likely to pick up the phone to request a service, because they dislike waiting for a connection and hate playing phone tag. With Bodhi, they can make the request with one or two clicks, a text or email, yet rest assured that their request will be answered.
Bodhi Valet offers a quick and easy way for guests and homeowners to request their vehicles
Bodhi Reservations connects them with your restaurants, spa or front desk
Bodhi Housekeeping signals when guests request room cleaning, linens or other services
Bodhi apps can communicate with your staff in a variety of ways, through an interface with your property management system, with specialized service systems (like HotSOS), through valet and reservation APIs, or through text or email.