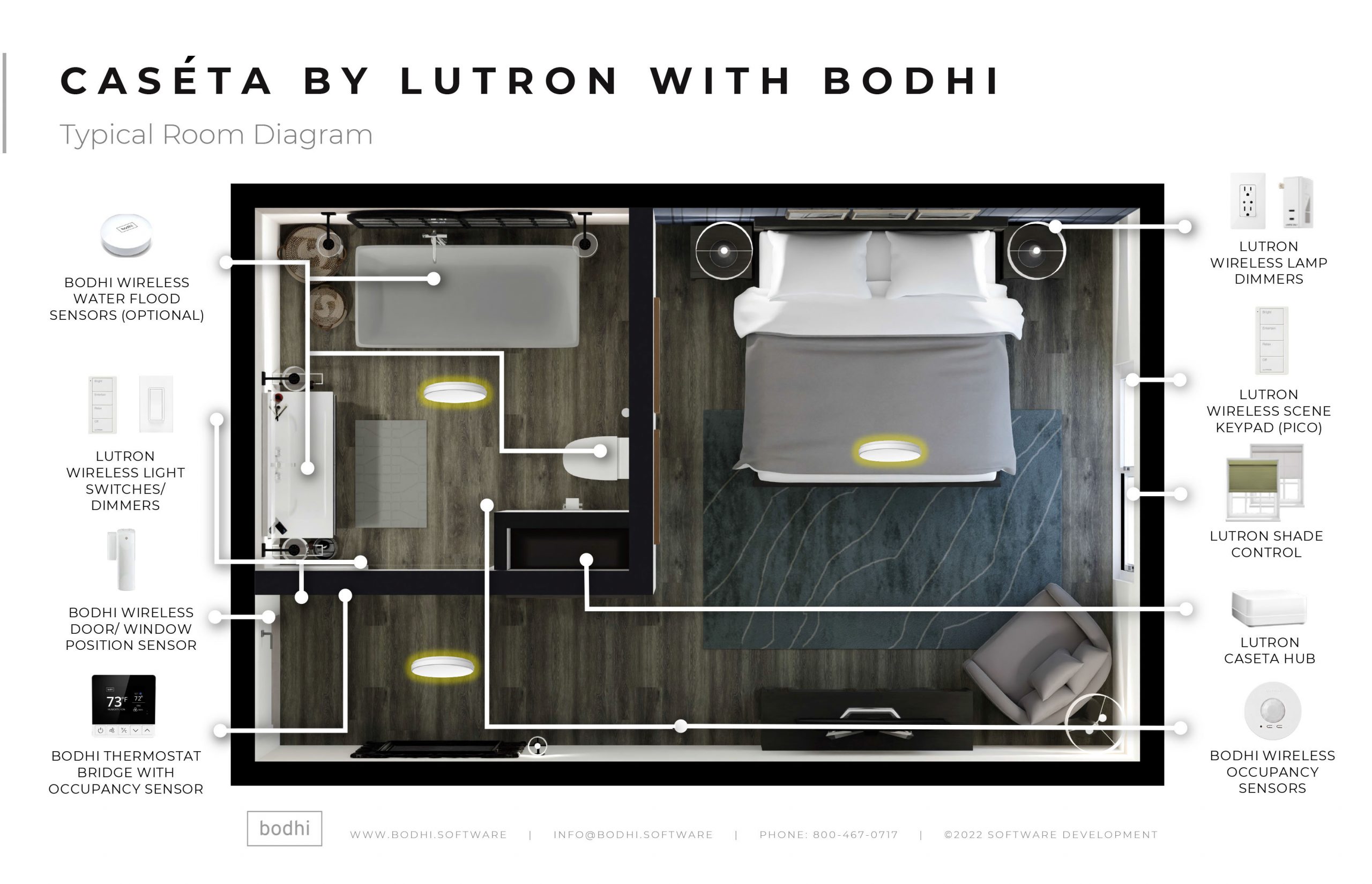 Caséta is Lutron's most affordable and available control platform, offering sophisticated control of lighting, shading and temperature from smartphones and tablets, as well as wall-mounted controllers.
But by itself, Caséta cannot communicate with a property management system, limiting its value in a hotel, resort, or multi-dwelling-unit building or development.
Enter Bodhi, which is fully compatible with Caséta and nearly all major property management systems,  making Caséta an outstanding, yet inexpensive solution for any guestroom, suite, or condominium. Benefits include:
Energy savings of at least 35% – 45%
Turn off lights, set back temperature, close shades when guests or residents are away

Deep setbacks when the room is unrented
Moderate setbacks when it is rented but unoccupied
Welcome scenes surprise and delight guests
Can include lighting, shading and climate presets, music and video
Fully compatible with the Bodhi Guest App and Resident App
Keyless room entry with any smartphone and most electronic locks
Full control of climate, lighting, shading and entertainment systems
Easy access to amenities including valet, housekeeping and reservations
Fully compatible with other Bodhi devices and sensors
Can protect you from leaks, floods, mold, humidity, doors and windows left open by mistake, poor air quality, and much more
Bodhi Predictive Maintenance
Constantly monitors every Lutron component, sends alerts if something goes wrong and automatically opens trouble tickets
Can dramatically improve the reliability of the technology installed in guestrooms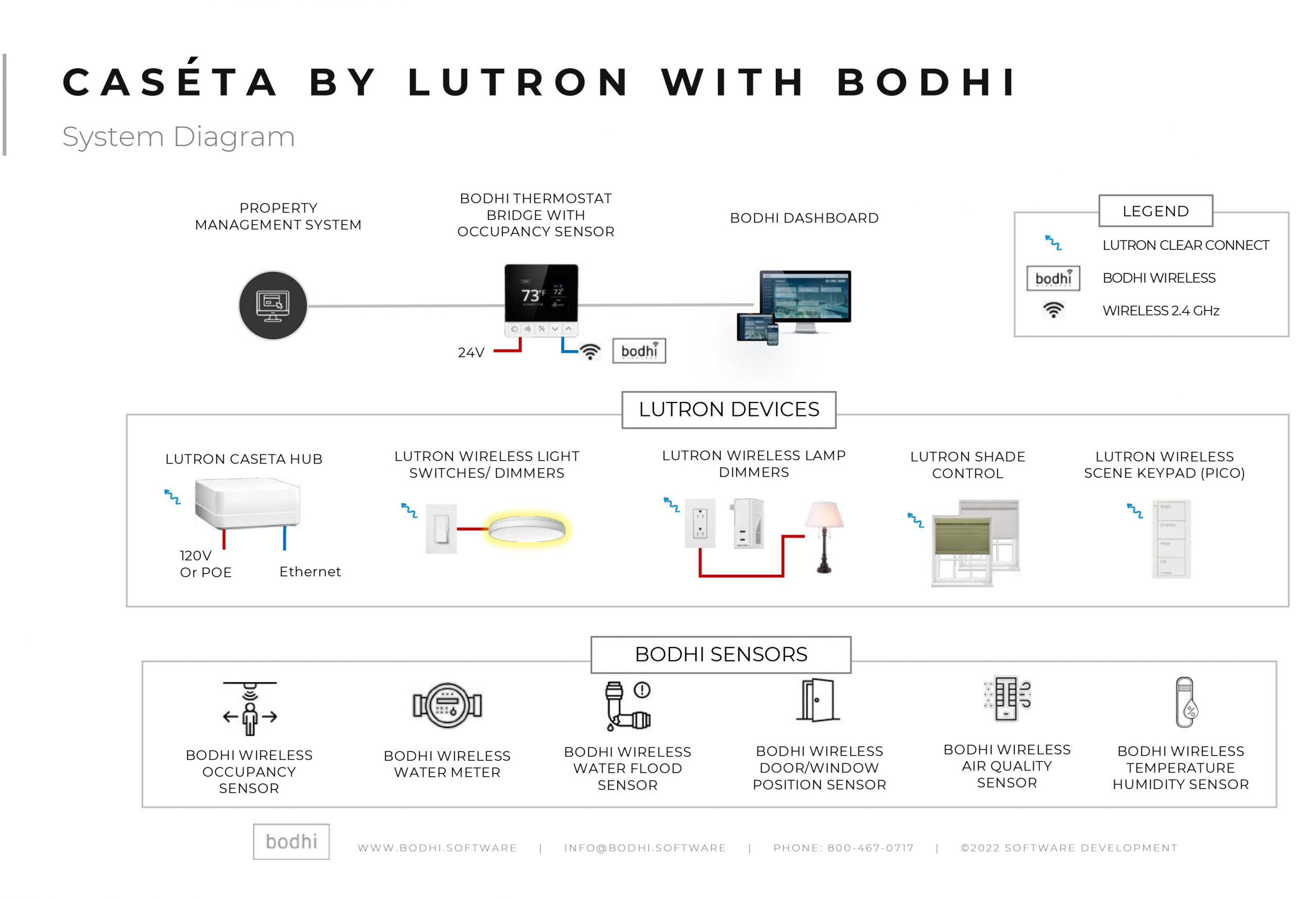 Together Caséta and Bodhi create a very powerful lighting, shading and climate control solution for any hotel, resort, or multi-resident community.