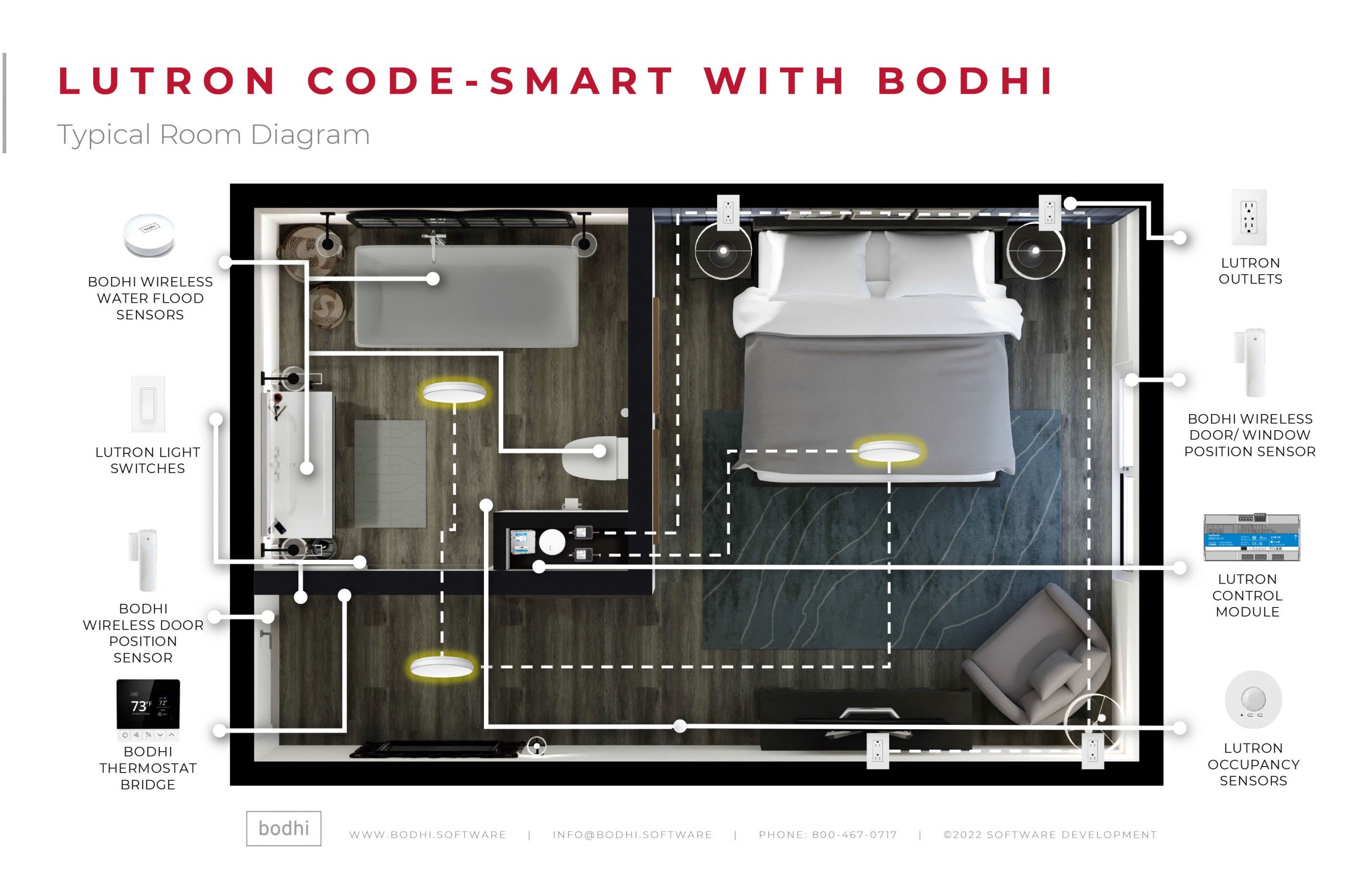 Lutron offers a simple, inexpensive way to meet the latest building codes with its Code-Smart Guestroom System. Code-Smart sets back thermostats and turns off lights and AC outlets whenever a guestroom is unoccupied.
It's a great product, but Bodhi makes it even better.
Maximizing savings and satisfaction
Crucial to the success of your Code-Smart system is your choice of a smart thermostat.
With most Code-Smart compatible thermostats, there's only one level of setback, so there's a tradeoff between guest comfort and energy savings.
If the setback you choose is deep, and the room goes unoccupied for a day or more, it can get pretty uncomfortable – yet the thermostat won't trigger until the guest opens the door.
What's needed is a connection to the property management system, so Code-Smart can do a deep setback when the room is unrented, and a more moderate setback when it's rented but the guest has stepped out.
The Bodhi Thermostat, through Bodhi's interface with nearly all major property management systems, does that and more.
How it works for you and your guests
When the room is unrented, Bodhi maximizes your savings with a deep climate setback, but on the day a guest will arrive, it brings it back to the more moderate setback. And while the guest is checking in, Bodhi can bring the room to its final setting, making sure it's comfortable when the guest walks in.
During the stay, Bodhi will move the room to the moderate setback whenever guests are out, giving you added energy savings with little or no guest discomfort.
In this way Bodhi maximizes your energy savings and the satisfaction of guests.
Additional benefits
With Bodhi, you can add additional sensors, software and devices to get even more value from your CodeSmart system.
Some of the biggest benefits come from the Bodhi Guest App, offering Code-Smart systems keyless entry, temperature control and easy access to property amenities, including valet, housekeeping, and reservations, from any smartphone.
Others include leak, flood, and humidity mitigation, air quality monitoring, and protection against doors and windows left open by mistake.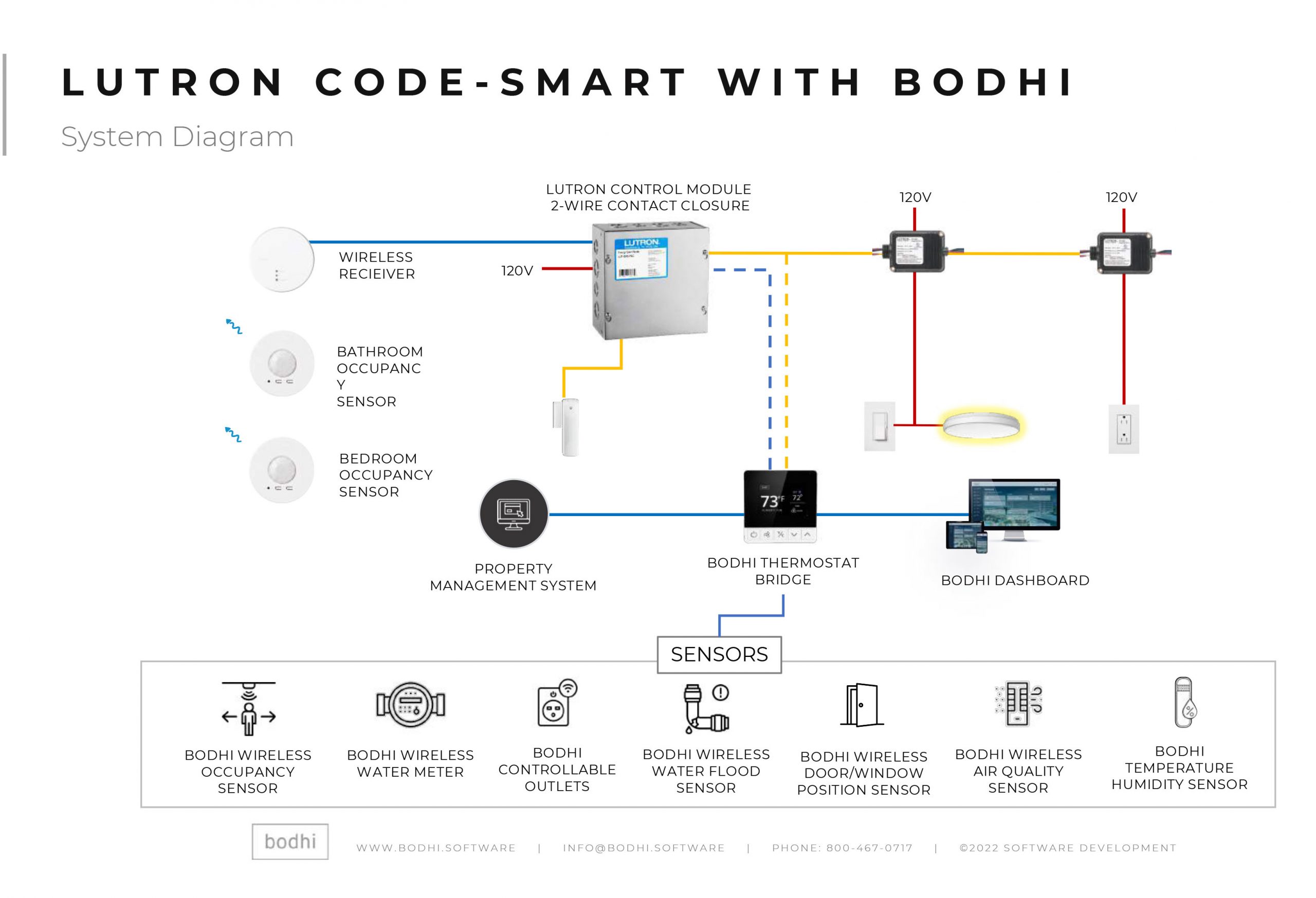 The best part is its cost
The Bodhi Thermostat is competitive with other Code-Smart-compatible thermostats, so you may not pay anything extra to install Bodhi.
And Bodhi's Software-as-a-Service model means that your low monthly software fee more than pays for itself in lower energy costs and higher guest satisfaction.
Contact us for more information or a demonstration.